Pre Conference Workshops
Pre-Conference workshops will be offered Tuesday and Wednesday from 8am to 5pm.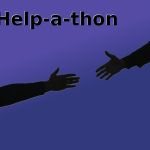 Help – A – Thon
Tim Young from LightSys, other consultants and you…
You, and the other workshop attendees have a chance to help each other work on I/T projects that you re currently stuck on. Wouldn t it be nice to borrow someone else's brain for that nagging problem that you just can t fix? Or to take a break from your systems and be a hero to another ministry in God s kingdom? We will start our time with a brief overview of different projects that attendees have brought to work on, and hear the projects of those around you. Then, we will figure what order to start working on things. We will help you pair up with a few other ICCMers to tackle the projects.
This is not simply a time to get work done; you can show off a particularly handy solution-set you have come up with. But we hope you also spend some time getting things done.
If you do not have projects of your own, you can still come and simply help out a few other people. It can actually be helpful to be someone else's hero. There is always a huge benefit to seeing how other people tackle different projects. So you will definitely come away with something new.

Basic Network Administration
Kevin Weaver from LightSys and Joseph Kejr
This workshop will focus on a Windows environment, but will include some discussion of how things might be done with Linux.Topics may include DHCP, DNS, TCP/IPv4 protocols; Ethernet, Fiber, basic WiFi; switching gear, printer issues.
We will be using Unifi for WiFi and pfSense for firewall discussions.
This workshop will include discussion and some hand's on using VMs, Participants will likely want to bring a laptop.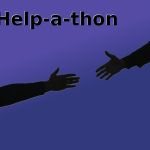 Help – A – Thon
Tim Young from LightSys, other consultants, and you…
A continuation of Tuesday's session, if you weren't able to make the first one, or if you had more questions that need answers.
Intermediate Network Administration
Kevin Weaver from LightSys, Joseph Kejr
This workshop will focus on Network Administration for Windows, but will have some discussion on how things are done on Linux. Topics may include firewalls, VLANs, VoIP interactions, intermediate WiFi, Domains vs. workgroups; intro to Azure and other cloud options.  Unifi will be used for WiFi and pfSense for firewall discussions.  There will be some hands on activities, so participants may want to bring a laptop.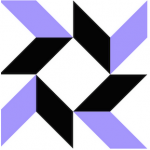 Increasing Your Endpoint Visibility with Osquery
Learn how to practically use osquery in your environment, both on a single system and at scale. We will start out with getting a good grasp of using the osquery interactive shell (osqueryi), and then move on to using osquery at scale. At scale, the focus will be on what type of queries to schedule and how to reduce noise while increasing context to make analysis more efficient.
Topics will include:
Osquery installation & basic queries
Using the osquery interactive shell to look for suspicious activity on a system
osquery at scale using the new Security Onion Hybrid Hunter (including Kolide Fleet)
What type of queries to use at scale
Reducing noise and adding context to your osquery data

Kardia Finance and CRM Software Tech Workshop
Greg Beeley
Kardia is a browser-based open-source finance, donor, and CRM software system specifically designed for missionary sending organizations. We'll customize this technology workshop to the specific interests of those attending, but some topics we'll cover will include Kardia features, the Kardia architecture, installing and managing a Kardia installation, and how to customize or extend Kardia using the underlying Centrallix application platform.